FREE for more information ring (01482) 216446, www.timebase.org
Hull Time Based Arts invites you to the launch of :
Estuary English by Joanna Millett


Estuary English is a two monitor video installation in which images and sounds of the muddy water of the Humber Estuary and related words spoken by Hull people are edited together. Estuary English deals with discontinuity and association, in relation to locality, language and accent and the way the human ear strains to make connections and meanings.

Joanna Millett is a Hull based artist working in video and sound, and an active member of Hull Time Based Arts.

Both Estuary English and Volumes of Vulnerability can be viewed at Timebase from Nov 9th - 19th
Monday to Friday 10.30am - 4.30pm Saturday 1.00pm - 4.00pm
Thursday 9th November
8.00pm
Ferens Art Gallery, Live Art Space

£4 (conc £3) Box Office 01482 226655 (City Hall)
Credo Arts Community presents:
urban eyes


Credo takes a fresh look at life in the urban jungle via the insights of poets, authors and lyricists from Wordsworth to Weller. Credo's acclaimed dramatic blend of music, dance, drama, video and visuals will take you on a journey through a day of contrasts in the heart of the city. A long awaited return of Credo Arts Community to the festival not to be missed.
Friday 10th November
7.30pm
Holy Trinity Church, Market Place

£5 (Conc £3.50) - Box Office (01482) 226655

The Hofnote Music Academy presents:
Time's Winged Chariot a recital of poetry and music.


In his poem Upon Appleton House Andrew Marvell speaks of the swiftness of time and the expanse of eternity through which people and places come and go. Quoting from the poem and taking its inspiration from it, 'Time's Winged Chariot' is a recital of poetry and music reflecting the continuum of human experience through time. The premiere of a substantial new work by Lester Hough of Hofnote Music Academy, 'Time's Winged Chariot' features poems by Andrew Marvell and Trevor Blacksell and songs by Purcell, Scarlatti, Mozart, Ireland and Richard Rogers. Also featuring sopranos Tamara Hayden and Vikki Francis and poet Trevor Blacksell.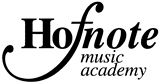 For further information contact Hofnote Music Academy tel (01482) 228483
or find them on the internet: www.hofnote.net

Kingstown Radio 1350am
Hospital Radio


Kingstown Radio is the radio station for the patients and staff of the hospitals of Hull & East Yorkshire. Kingstown Radio and its team of volunteers look back on 38 years of news and information, reports, reviews, requests and dedications.

For The Humber Mouth, Kingstown Radio is running a Story Competition for children in Hull's hospitals. Winners from three age groups will read their stories during a 'live' broadcast from Hull Royal Infirmary on Friday November 17th. There will also be coverage of some of the festival events, as well as interviews & features from local writers and from the station's own team. Kingstown Radio - 24 hours a day, 7 days a week. Ring (01482) 327711 for more information.
Tuesday 14th November
12.30pm
St.Mary's Church, Lowgate

FREE - for more information ring Rev P.Burkitt (01482) 343182
Lunchtime Lecture
Andrew Marvell: Poetry, Politics and Parliament
by Luke Spencer


Part of the WWW.Women Writers Working series of lunchtime lectures and workshops, exploring spirituality, sexuality and intimacy. A Humber Mouth Special Commission.

St.Mary's Church Lowgate presents:
WWW.Women Writers Working
WWW. is a series of lectures and workshops at St.Mary's Church to be launched by Sarah Maitland, theologian and internationally known writer on womens issues. WWW explores issues such as Spirituality & Love, Women & Spirituality, Intimacy & Celtic Spirituality, Women & Old Wives Tales, and other wisdom often passed down through the ages by word of mouth. Workshops will be lead by Alec Gill, Audrey Dunne, Rowena Somerville and the Reverend Paul Burkitt. WWW also features two lunchtime lectures which explore the 'feminine' within Philip Larkin and Andrew Marvell.
The Workshop dates are Saturday 11th Nov and Saturday 18th Nov. For further information and to book your place on the all day WWW. workshops at St.Mary's Church ring the Reverend Paul Burkitt on (01482) 343182.
The Lunchtime Lectures are on Tuesday 14th Nov from 12.30 (Luke Spencer on Andrew Marvell) and Thursday 16th Nov from 12.30 (Dr.James Booth on Philip Larkin). Everyone is welcome to the lectures which will be at St.Mary's Church, Lowgate. No need to book.
For any further enquiries please contact Rev Paul Burkitt on (01482) 343182
Tuesday 14th November
7.30pm
City Hall, Mortimer Suite (with bar)

£5 - Box Office (01482) 226655
The Warren Centre presents:
Roy Bailey & Raymond Otto in Concert

Roy Bailey began his singing career in a skiffle group in 1958. Forty years on he still tours the folk clubs, concert halls and festivals all over the world to "...sing the songs that must be sung... with a voice that has never lost the directness and honesty that are a hallmark of everything he has ever recorded..."(Vancouver Music Festival 1998)
"One of folk music's finest performers and one of the best carriers of the people's message" (Chris Smith, Minister for Culture)

Tonight he is sharing the stage with Soweto born African drummer and performer Raymond Takalani Otto.
The concert is a one off collaboration between these two multi-talented and irrepressible artists.
Young people under the age of 25 are invited to come to workshops with both performers at The Warren Centre: Tuesday 14th Nov (afternoon) with Roy Bailey and/or 3 days of workshops (11th, 12th & 13th) with Raymond Otto. All the workshops are free. Please ring Chris or Keith at The Warren (01482) 218115.

The Songwriter Sessions
with Matthew Hogg


Singer songwriter Matthew Hogg has lived and worked in Hull as a musician for 15 years. Currently writing and recording his third album, he is the man behind Songwriter, a series of workshop sessions on every aspect of songwriting. Songwriter covers anthems to ballads, carols to chorus, ditty to melody. It features guest tutors Hugh Whittaker (ex- Housemartin) and Alan Jones (ex-Spacemaid), an opportunity to polish performance skills with Tom Robinson (ex-Tom Robinson Band), and a final gig at The Haworth Pub performing the songs.
The opportunity to be one of the twelve selected for Songwriter was widely advertised prior to the publication of this brochure. There may still be places available - please ring the festival office (01482) 616876 to find out, or to put your name down for a possible second series of Songwriter.
On Thursday 16th, 10.30am at Hull Truck Theatre the public is welcome to watch the songwriter group in a final workshop session with Tom Robinson.
On Friday 17th, 8.00pm Open Mic at The Haworth features all the new songs in a live concert.
There will be a Songwriter CD, available from the festival office.
Download sample audio and/or video from the Songwriter sessions:

Songwriter is sponsored by Antones Guitars, Beverley Road www.antones.co.uk
Thursday 16th November
1.00pm
Mind, 30 Percy Street

FREE - Buffet available
Mind invites you to the launch of:
MindReader

A showcase for the work of mental health service users of Hull Mind, MindReader is a collection of writing. In the weeks leading up to the festival the Mind group spent time with local writer Maggie Hannan working and editing together to produce the book. Everyone is welcome to join Mind at the launch of MindReader.

After the day of the launch further copies of the book will be available from Mind (01482) 224729 or from the festival office.
See also: Festival Publications
Friday 17th November
9.00am - 11.00am
The Bransholme Women's Centre, Bude Park
12noon
Waterstone's, Jameson Street, City Centre

The Bransholme Women's Centre presents: Book Launch
Rollercoaster

Over the past three months a group of women from the Bransholme Women's Centre have been working with York based poet Margaret Speak to produce a collection of poems and stories. The women met through a support group at the centre which exists to discuss and recognise potential triggers of panic and anxiety. Rollercoaster explores the emotions caused by attacks of panic and anxiety as faced by some of the contributors on a daily basis.
The Bransholme Women's Centre provides a safe place for women and children to meet, offering a range of activities from education and training to counselling and support. For more information on this special commission please contact Diane Graham at the Bransholme Women's Centre (01482) 828755
See also: Festival Publications

Trace
Created and performed by LEAP Dance Company,
'Trace' is a live performance with a video backdrop, shot on location in Hull. It is choreographed by Mark Pearce, a former pupil of Sir Henry Cooper School, hull, who returned recently from touring with the internationally acclaimed company 'Adventures in Motion Pictures'. The piece provides an atmospheric snapshot of Hull's past, present and future, traced along the path of the Humber, through the city and out to sea.

Saturday 18th November 2000, at 2pm
Wyke College, Grammar School Road, Hull, HU5 4NX.
RSVP to Jackie Godman: Tel - 01482 346347, Fax - 01482 473336
e-mail - [email protected]
from Monday 6th November
Take 5 Cafe, Hull Central Library

Taxi Tales - The Exhibition
Local photographer Sarah Jane Daniels has been out and about in Hull taxis and taxi offices. By using a combination of panoramic images and recorded sounds from the taxi ranks, her work for 'Taxi Tales' creates a stark contrast between the frozen silence of the photographs and the exchanges between cabbies and their customers.
The exhibition can be seen at the Take 5 Cafe from Monday 6th & throughout November.
Following in the footsteps of last year's Hairdresser's Tales local writer Daphne Glazer has been working with local taxi drivers on a book of stories to be launched on the last day of the Humber Mouth.
This is part of 'Taxi Tales' - a collection of writings and stories by the taxi drivers of Hull will be available on the launch day and afterwards from ArtLink Exchange (01482) 345104
See also: Festival Publications
This project has received funding from the BT Reading Challenge

£8 (Conc £6) - Box Office (01482) 323638
Blues Underground presents in association with Hull Community of Sound:
'John Doe - A Story of the Blues'
Written & Produced by Graham Rawlings
Directed by King Rollo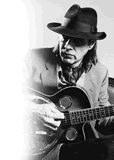 Tracing the story of the Blues from its roots in African and American slavery through to the present day this stage show is brought to you by some of the country's finest Blues musicians. Enjoy a journey through musical and cultural history, brought alive through music, folktales, poetry and dance. The show ends with a concert-style music spectacular.
A great finale for The Humber Mouth.
Strobe lighting will be used during this performance.