{FestivalCritic}
Tuesday 29th June
Hijinx Theatre: Into My Own
Hull New Theatre
Occasionally, a theatrical event will remind you of the power of live performance.
Hijinx Theatre's Into My Own is one such play.
Written by Glenys Evans, it tells the tale of Anne, a woman with learning disabilities who is left on her own in a three bedroomed house when her mother ends up in hospital.
The play, a succinct 55 minutes, looks at the way Anne (Nia Davies) comes to terms with her mother's absence and how her brother Ken (Alex Parry) copes with events.
Both short and sweet, the production combines music with drama to great effect. There is much traveling around in cars, a mode of transportation always signified by a song and a rev-rev car-door-slamming sound effect.
The four actors are deft musicians too, combining on double bass, drums and percussion, guitar and accordion.
But it is the words and the action that carry the weight here. Ken is a busy chap, preoccupied with his high-flying job in the computer industry. Yet we quickly realise that, although he is unable for a number of reasons to care for Anne in his own home, he does want the best for the sister he "loves to bits".
Ken bumps into senior support worker Terry (Nick Weyland-Evans) and together they hatch a plan for Anne and one of Ken's clients – the hyperactive Dilys (Eloise Howe) – to move in together.
Naturally, Glenys Evans doesn't leave it at that. There is a lot of miscommunicating to do before the two can even begin to consider becoming friends, never mind living under the same roof.
Anne heads for a visit to Dilys's residence, where the proud tenant shouts "Do you like my flat!?" to her shy visitor, thus making the painful encounter more difficult than it could have been.
Anne, not quite sure of her mum's whereabouts and keen to make a new friend, spins a yarn for Dilys about having her own ballroom. "Mum will teach you how to dance," she insists, before adding that her boyfriend is a waiter during the week and a detective at weekends.
On the return visit an accusatory Dilys thinks that she has rumbled Anne as a liar and the two have a big bust up. Terry and Ken have to work hard to bring the pair back together.
The four actors all give sincere, honest and energetic performances.
At the play's beginning and in a concluding song, we are handed, on a plate, the major point of this moving, but humorous, story – that, as parents and guardians, we have two lasting bequests we can give to our children; roots and wings. This soaring play has both.
---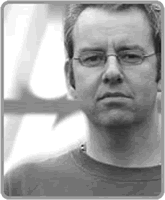 Dave Windass
Check out events through our website reviewer and send in your comments to [email protected]
Throughout the festival, Dave Windass will be posting reviews and comments.
He is a critic for the Big Issue, The Stage and a full-time journalist for the Hull Daily Mail.
Weblog: http://killingtime.crimsonblog.com *